This calf is a Heatwave 100 and is extremely powerful, but not tall and would be best for a later fair as he is now a little over 400 pounds. If he gets big enough, he will be a wow calf. Priced at $1500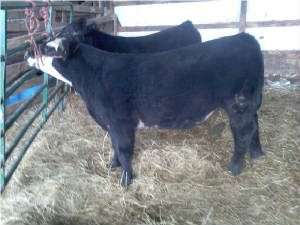 This is a cool Walks Alone calf from my brother for about $1200. Call him at 740-398-4322.
This is a Sunseeker that has loads of style however the picture got cut off. Again, calf my brother.